Thank you for being a part of the
St. John the Apostle Religious Education program!
Registration for the
2022–2023 CCD program,
beginning in the Fall is now OPEN!
Please be aware of the following:
* In class learning will be offered on Mondays at 7 PM and on Tuesdays at 4:30 PM.
* Please register early to receive your first preference.
* CCD will be offered for Grades 1 through 8, with an optional Kindergarten class on Tuesdays only.
* As previously announced, the virtual learning program and homeschool CCD will no longer be offered.
* The fee structure remains unchanged from last year:
$150 for one child
$250 for two children
$350 for three or more children
Sacrament fee for First Communion remains at $65
Sacrament fee for Confirmation remains at $80
Your early registration will be appreciated, to help us plan for the Fall CCD program (start date of mid-September, 2022).
Click on PAY HERE image above to pay securely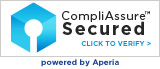 Contact Deacon Mike in the Religious Education Office
for more information / questions: call 732-388-1253, or email