Thank you for being a part of the
St. John the Apostle Religious Education program!
Registration for the
2023–2024 CCD program,
beginning in the Fall is now OPEN!
Please be aware of the following:
* In class learning will be offered on Wednesdays at 7 PM and on Thursdays at 4:30 PM.
* Please register early to receive your first preference.
* CCD will be offered for Grades 1 through 8, with an optional Kindergarten class on Thursdays only.
* As previously announced, the virtual learning program and homeschool CCD will no longer be offered.
* The fee structure is as follows:
$200 for one child
$300 for two children
$400 for three or more children
Sacrament fee for First Communion $100
Sacrament fee for Confirmation $100
* Upon receipt of payment, students are assigned to a class
Your early registration will be appreciated, to help us plan for the Fall CCD program.
Click on PAY HERE image above to pay securely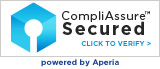 Contact Deacon Mike in the Religious Education Office
for more information / questions: call 732-388-1253, or email