Registration for the 2021 – 2022 CCD program, beginning in the Fall will open on Monday, April 19th
Our program will for the Fall of 2021 has three options…
In class CCD at limited capacity on Monday at 7 PM or Tuesday at 4:30 PM
Enrollment for in class CCD is on a first come, first serve basis, following the safe environment guidelines during the pandemic.
In class CCD will follow direction received from the Catechetical Office of the Archdiocese of Newark.
OR
CCD homeschooling, where parents teach at home
OR
Virtual CCD, where students are taught by a CCD teacher virtually in a combination of Zoom live sessions and use of the Google Classroom.
Please watch this short video help better explain the CCD Virtual Learning program https://youtu.be/1gwmthI3c5c
Summer Enrichment
The Religious Education program at St. John the Apostle Church offers a "Summer Enrichment" program for students to complete a grade by homeschooling over the summer months. As an example…if a child has missed first grade CCD and would like to enter second grade CCD in the Fall… they could enter second grade in the Fall by completing first grade in the summer months preceding. Contact the religious education office for any questions.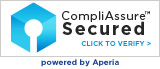 Contact Deacon Mike in the Religious Education Office
for more information / questions: call 732-388-1253, or email